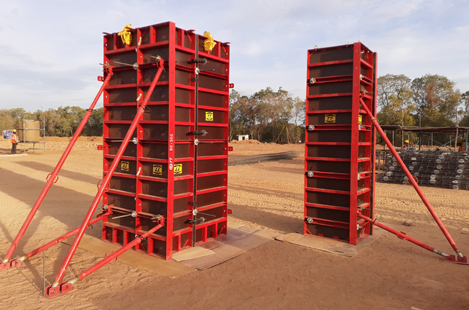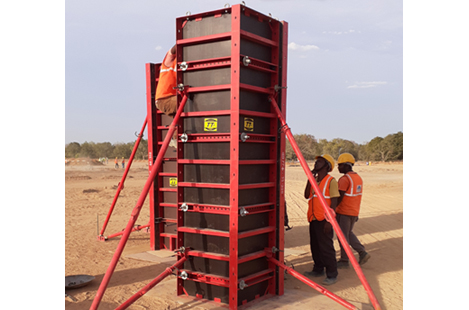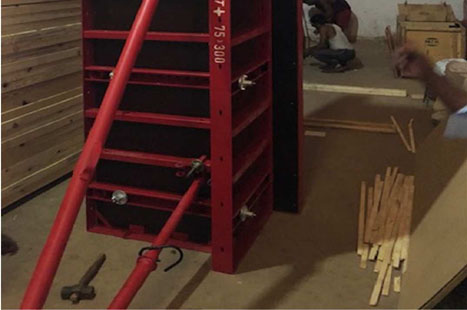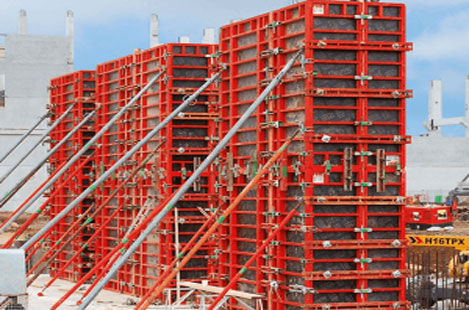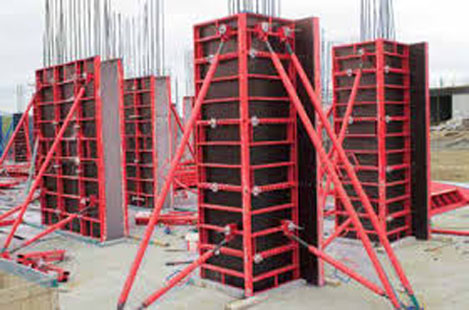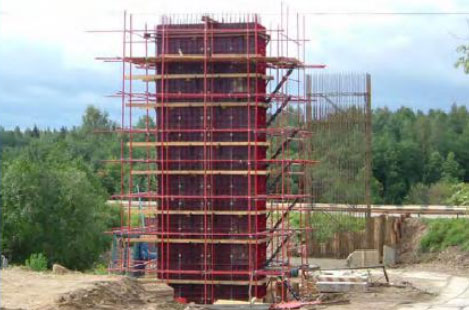 Eximcorp PromStroiKontrakt MSK
Eximcorp has evolved a business partnership with PromstroiKontraKt group of companies in Russian Federation to offer advanced construction technologies in construction in India for following form work systems:
Wall Shuttering
Column Shuttering
Radial Shuttering
Elevating and Adjustable Shuttering System
Round Column Shuttering
Shuttering for one side concrete casting
MSK Modular system to meets complex and hard specification of vertical structure. This system made of MS Frame with in-built high performance Film Faced Shuttering plywood . The need for lifting equipment at site is rare. This is a perfect system for any type of Infra projects or heavy civil construction.
Advantages
MSK system increases the productivity at site due to its engineered modular designed frames in the light of engineering values necessary for performance.
MSK system transposes smooth surface of concrete. Its variant is TT Plus which universal modular panel that can be utilized in varieties of applications like corner of wall as well as adjustable to column dimensions.
MSK saves on investment cost owing to its adoptability to multifarious applications.
Technical information
Allowable fresh Concrete Pressure of Wall panels =50 kN/M2
Allowable fresh Concrete Pressure of Column panels =80 kN/M2
What does our promise of Efficiency mean to you
Products that improve your cost, material and energy efficiency
Reliable and timely deliveries
Local knowledge, support and service
Solutions for every formwork application
Proven and documented technical data and environmental statements
Availability options
Panel dimensions:
Height- 1250, 1500 mm; 2400mm,3000mm
Width- 200, 250, 300, 450, 500, 600, 750 mm
Note: MSK system is delivered complete with connecting accessories such as Tie rod, wedge clamp, clip, connector, including alignment prop to ensure vertical accuracy. All such accessories are also tested and compliant the applicable Russian GOST